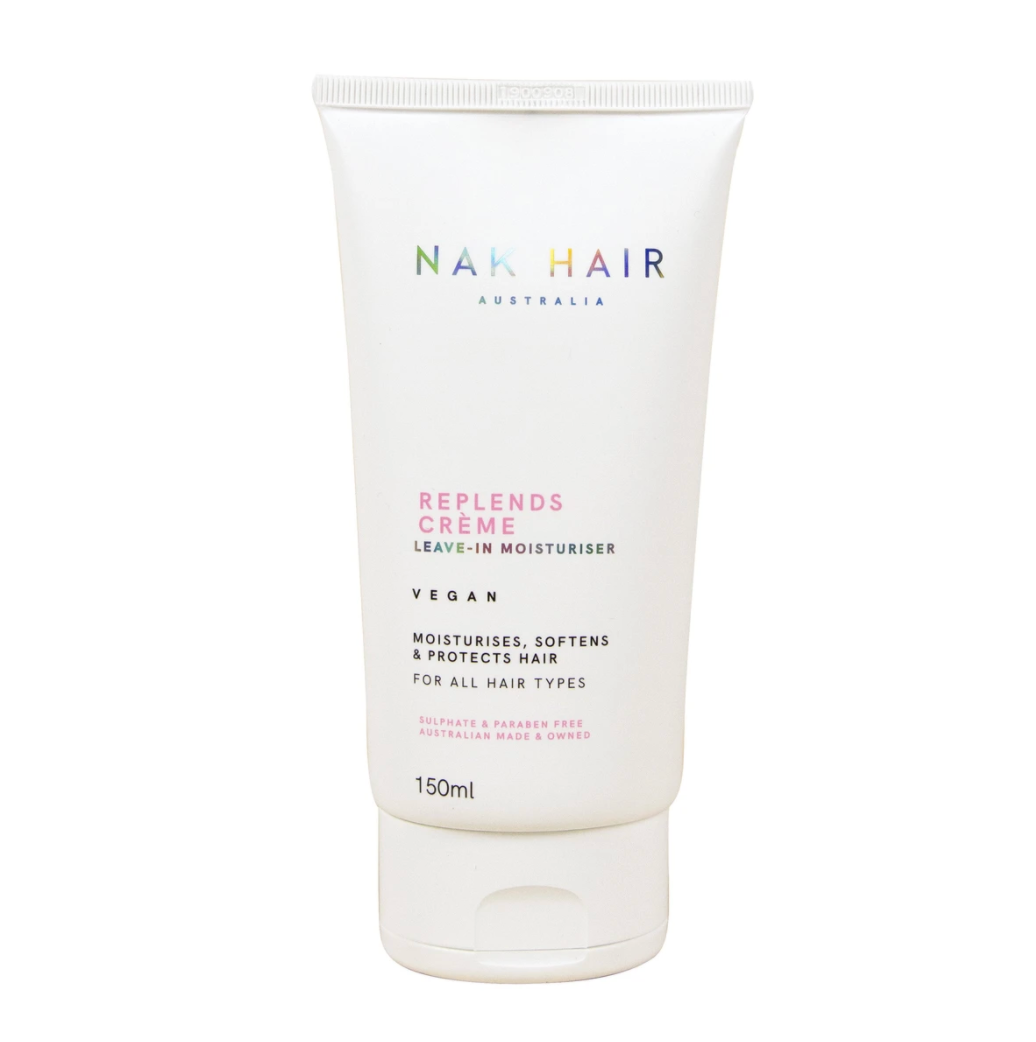 Replends moisture mask treatment
A hero moisturising mask designed to rehydrate, soften and detangle hair. Saturates hair with essential humectants to replace lost moisture. Smoothes and shines the cuticle surface for optimum softness and manageability.
Benefits: Rehydrates / softens / detangles / adds shine. 


Apply to clean wet hair, massage from roots to ends. Leave in for 1 to 5 minutes, rinse thoroughly. Use as desired. 
Tip: Complete treatment and style with a dose of NAK Replends Crème.